UP Resilience Institute Youth Mappers receives 2022 PH YouthMappers Award

The UP Resilience Institute Youth Mappers received the 2022 PH YouthMappers Award at Pista ng Mapa 2022, and State of the Map Asia 2022 held last November 21-25, 2022 at Bicol University East Campus. The award was given for their distinguished and invaluable contribution to OpenStreetMap and open mapping for the year 2022.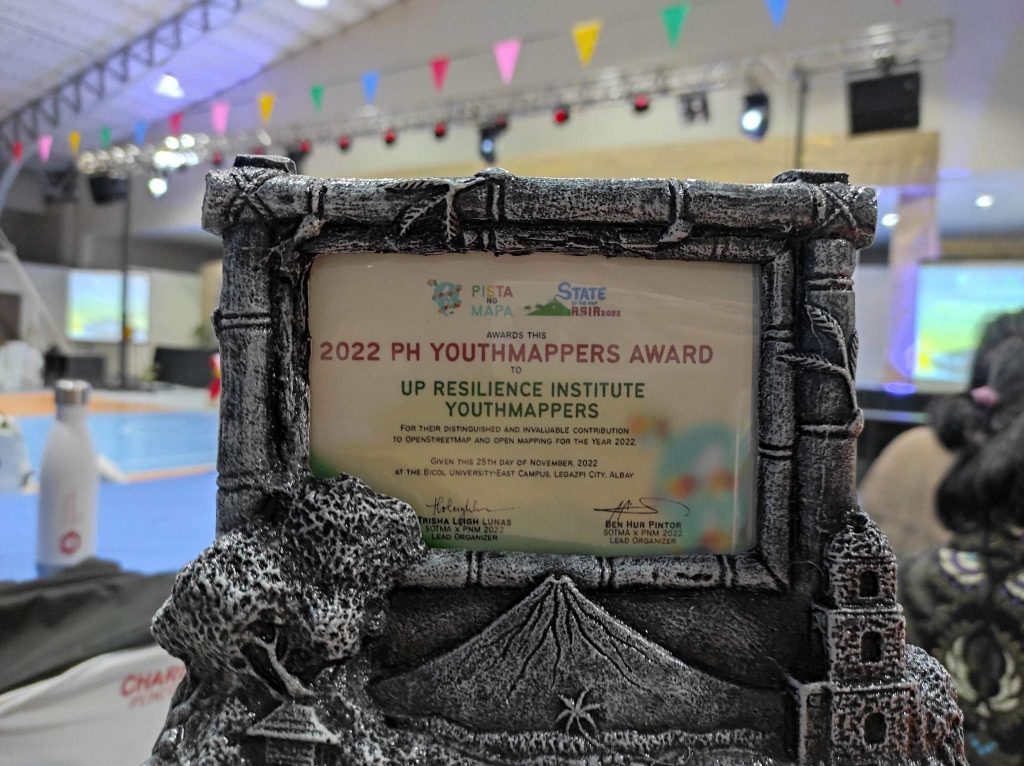 We are humbled and grateful for this wonderful recognition! Here's to building more mappers and maps for the communities!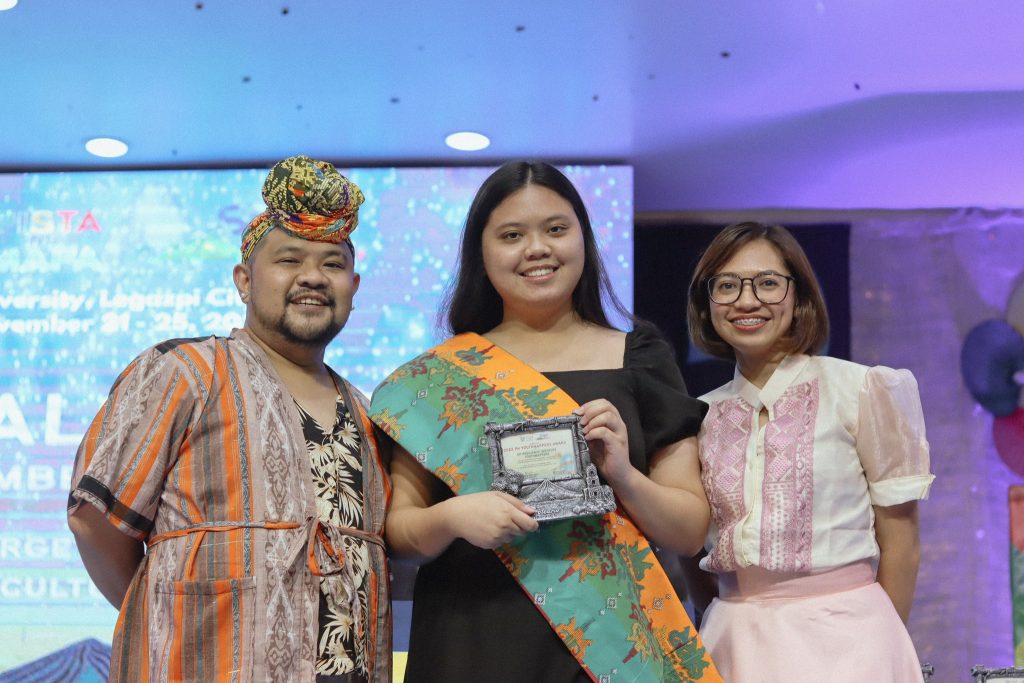 Photo credits to Joshua Losantas of the Geodetic Engineers of the Philippines Inc. Bicol University Student Chapter.