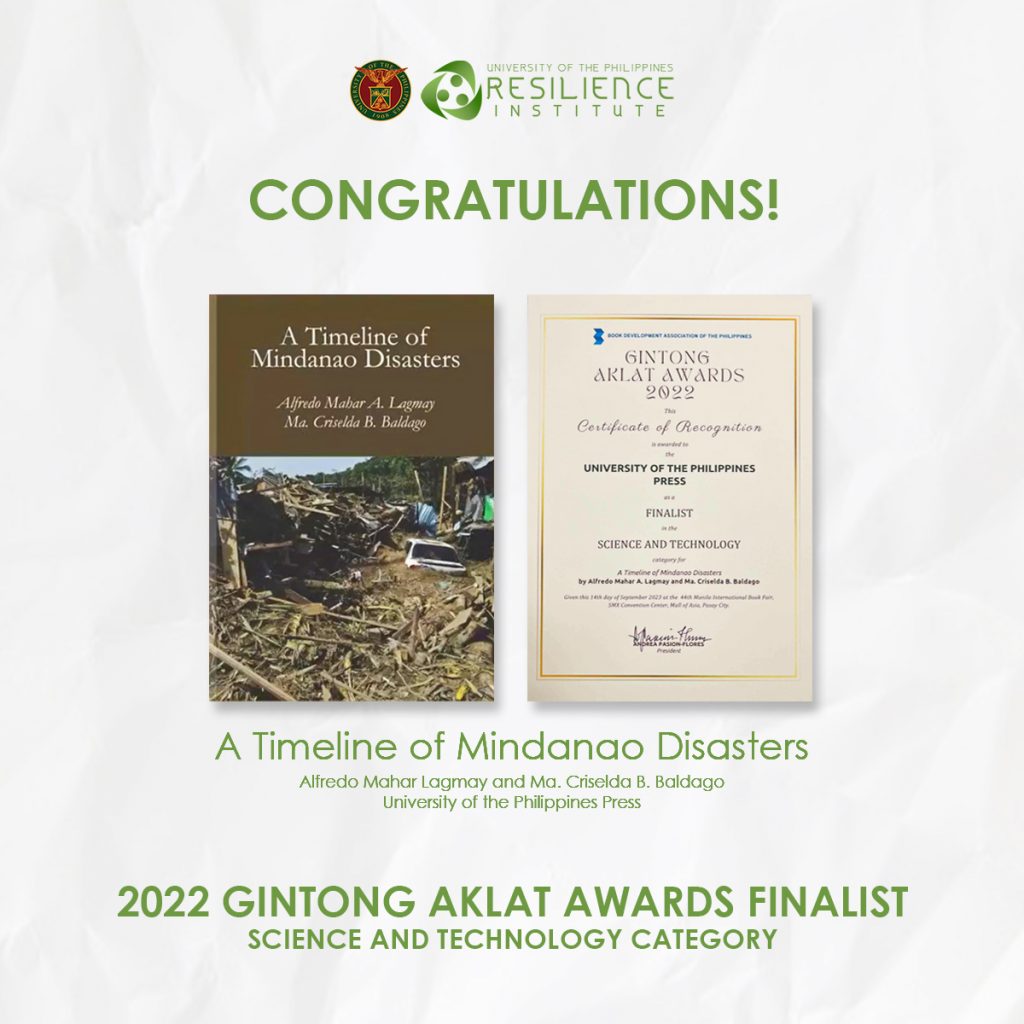 The UP Resilience Institute would like to congratulate Executive Director Dr. Alfredo Mahar Francisco Lagmay for his book "A Timeline of Mindanao Disasters" which was a finalist in the Science and Technology category of the 2022 Gintong Aklat Awards. Congratulations also to Ms. Ma. Criselda B. Baldago and the University of the Philippines Press.
ABOUT THE BOOK:
This book reminds the Filipino people of the threats of natural hazards and disasters in Mindanao, which are normally lost in the memory of the younger generations. Such events are remembered only through folklore, music, art, and stories in different journals. Books render these calamitous episodes in history clear in our minds and provide critical information that serves as basis for planning, which is vital for effective prevention and mitigation of disaster risk and overall resilience of communities.
The Mindanao Disaster Timeline is a start toward getting the vital records of catastrophes in Mindanao more complete. Enrichment of previous initiatives on Mindanao's culture and history to enhance the promotion of peace and harmony among its people can be attained through contributions to the disaster timeline by peace advocates, enthusiasts, students, teachers, school administrators, and parents.
This continuing effort by the community can in turn integrate into the full discovery of the history and understanding of Mindanao. It serves as part but concrete basis for anticipatory planning, necessary for the development of Mindanao, which hopefully contributes to the attainment of genuine and lasting peace in the region.