by: Arge Louise Joy Esquivel
University of the Philippines Resilience Institute (UP RI) researcher Arge Louise Joy Esquivel joined the team of UP-National College of Public Administration and Governance (NCPAG) – Center for Leadership, Citizenship and Democracy (CLCD) in Paglinang: Kaohsiung City Immersion for Navigating and Framing Philippines-Taiwan Bayanihan Advantages from 21-27 March 2023. The educational tour aimed to deepen the experiential and contextual learning of UP technical staff by immersing them in the practices, culture, and institutions in Kaohsiung City, Taiwan, and to strengthen the collaborations between the Philippines and Taiwan, in fulfillment of UNSDG 17: Partnership for the Goals.
Part 1: Competent governance breeds empowered citizens
The UP delegates visited villages and district offices in Kaohsiung City and a rural township in Pingtung County to learn about best practices in inclusive governance.
People-centric leadership
A li chang is a non-civil servant elected leader who administers grassroots concerns. While they do not receive salaries from the government, they are able to encourage citizens and organizations to participate in activities to promote the general welfare of their li. One of their initiatives is establishing a community pantry where citizens can get domestic supplies that were procured using government funds and donations from non-government organizations. When asked why they chose to be li chang's, they said it gives them a sense of purpose and want to help the community in the best way they can. Due to their dedication to serving their neighborhoods, some li chang's also decided to pursue post-graduate studies. Li Chang Wu Cheng-Sheng of Minquan Li also said that he is able to mobilize their community by cultivating a good relationship with his neighbors and becoming a good example to them. This made me realize that self-actualized leaders are more likely to become effective leaders because their focus leans toward people-centric governance.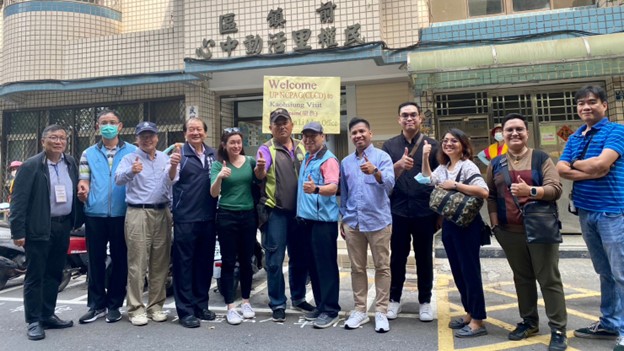 Various Li Changs of Cianjin District, Kaohsiung City welcomed the UP delegation.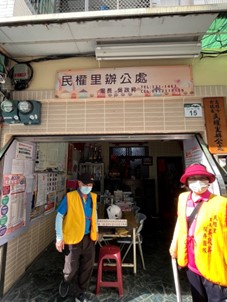 The residence of the Minquan village leader doubles as a community center to accommodate daily community concerns.
One-stop shop service delivery
Sinsing is among the 38 districts in Kaohsiung. The Sinsing District Office consists of seven sections/offices, including Civil Affairs Section, Social Affairs and Economic Development Section, Military Service Section, Secretariat, Personnel Office, Accounting Office, and Government Ethics Office. While they have different functions, they are able to provide services efficiently because all offices are able to share data among each other. The district office was also designed to feature all sections in one floor so they can address the clients' concerns simultaneously. The district office also coordinates with neighboring districts regularly to ensure seamless service delivery in all of Kaohsiung.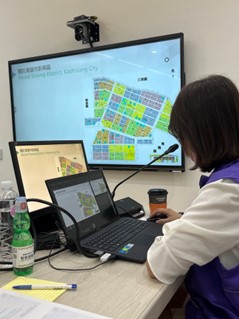 A civil servant of the Singing District, Kaohsiung City presenting the jurisdiction to the UP delegates.
Since district offices provide administrative funds to li chang's, they prevent corruption by closely monitoring the procurement process undertaken by the villages. As being a li chang is seen as a vocation rather than a career, it is possible that some li chang's are not fully aware of the proper protocol for government processes. This is why they also encourage li chang's to further their studies, especially in governance.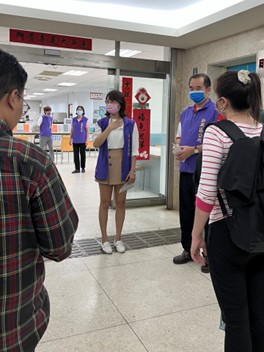 Civil servants in Taiwan serve their constituents with urgency while they are treated with respect by the people.
Good government-people relationship makes a flourishing township
The UP delegates also visited the countryside of Southern Taiwan, particularly the Wanluan Township of Pingtung. Pingtung is the fifth-largest county in Taiwan and is divided into a county-administered city, three urban townships, 21 rural townships, and eight indigenous mountain townships. Wanluan is among the rural townships and is famous for its braised ham hock dish. The agricultural township is led by an elected mayor who believes that all areas in Wanluan must flourish together according to their own strengths.
Among the notable areas in the township include the Wugoushui village where heritage residences were preserved. This makes the village a famous tourist destination. Another tourist destination is a family restaurant serving braised ham hock dish. In support of the business, the township subsidizes the restaurant to keep the prices affordable to the public.
As an agricultural area, the township is also affected by climate change. With fewer typhoons hitting the area, Taiwan suffers from drought. This prompted local farmers to shift to other produces. With its subtropical climate, Pingtung is a prime location for growing orchids. Wanluan houses an export-quality orchid farm. Pingtung also has many Areca tree plantations but Taiwan government's regulations to betel nut farming prompted the locals to replace areca trees with more environmentally friendly crops. The shallowness of areca trees' roots was said to increase the risk of landslides in hillsides. While areca tree cultivation has not yet been fully stopped, a local coffee shop in Pingtung has started planting cacao trees beside an areca tree plantation. Cacao trees thrive in hot, humid weather under shade, which gives cacao a symbiotic relationship with areca trees.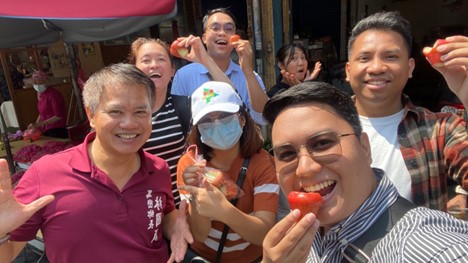 The Wanluan Township Mayor treated the UP delegation with locally grown wax apples.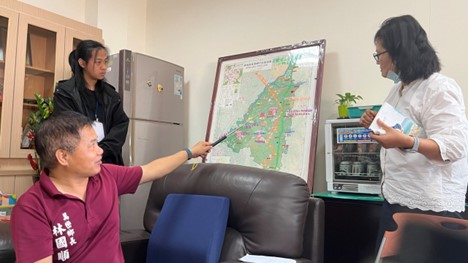 The Mayor keeps a map of the Wanluan Township in his office to help him strategize which areas need to be prioritized in terms of service delivery.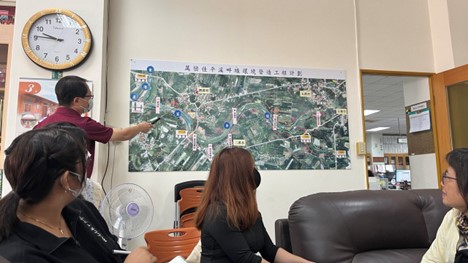 A zoomed in map in central Wanluan where the river traverses the township.