On March 2, 2023, the UP Resilience Institute (UP RI) Institution Building Team led by Dir. Genaro A. Cuaresma scheduled a meeting with Hon. Ronald B. Cosico, Mayor of the Municipality of Paete, Laguna with regard to a possible project collaboration for the updating and enhancement of their Local Climate Change Action Plan (LCCAP) and Local Disaster Risk Reduction and Management Plan (LDRRMP), along with their Contingency Plan for flooding and landslides — both rain-induced and earthquake-induced, Public Service Continuity Plan (PSCP), and Drainage Master Plan.
Dir. Cuaresma gave a brief introduction about UP RI, its mandate, and their relevant project collaborations with other Local Government Units (LGUs) in recent years. In his presentation, he emphasized the importance of mainstreaming climate change in the crafting of plans in LGUs. The UP RI team also showed the physical copy of the plans they have crafted for the Municipality of Taysan, Batangas as an output for their project collaboration in 2019.
Moving forward, the UP RI Institution Building shall draft a project proposal which will be presented to the Sangguniang Bayan of Paete by next week.
The courtesy call was held in the Mayor's Office in the Municipal Hall of Paete. This was attended by Mr. Albert V. Noceja, Head of Paete's Municipal Disaster Risk Reduction and Management Office (MDRRMO), Engr. Jeriel L. Baldemor, the Municipal Planning and Development Coordinator, and Engr. John Laurence M. Cadawas of the Municipal Engineering Office. The UP RI Representatives who attended were Mr. Rojo Guerrero Padilla, Ms. Anjanette Mariano, and Mr. Ian Gonzales.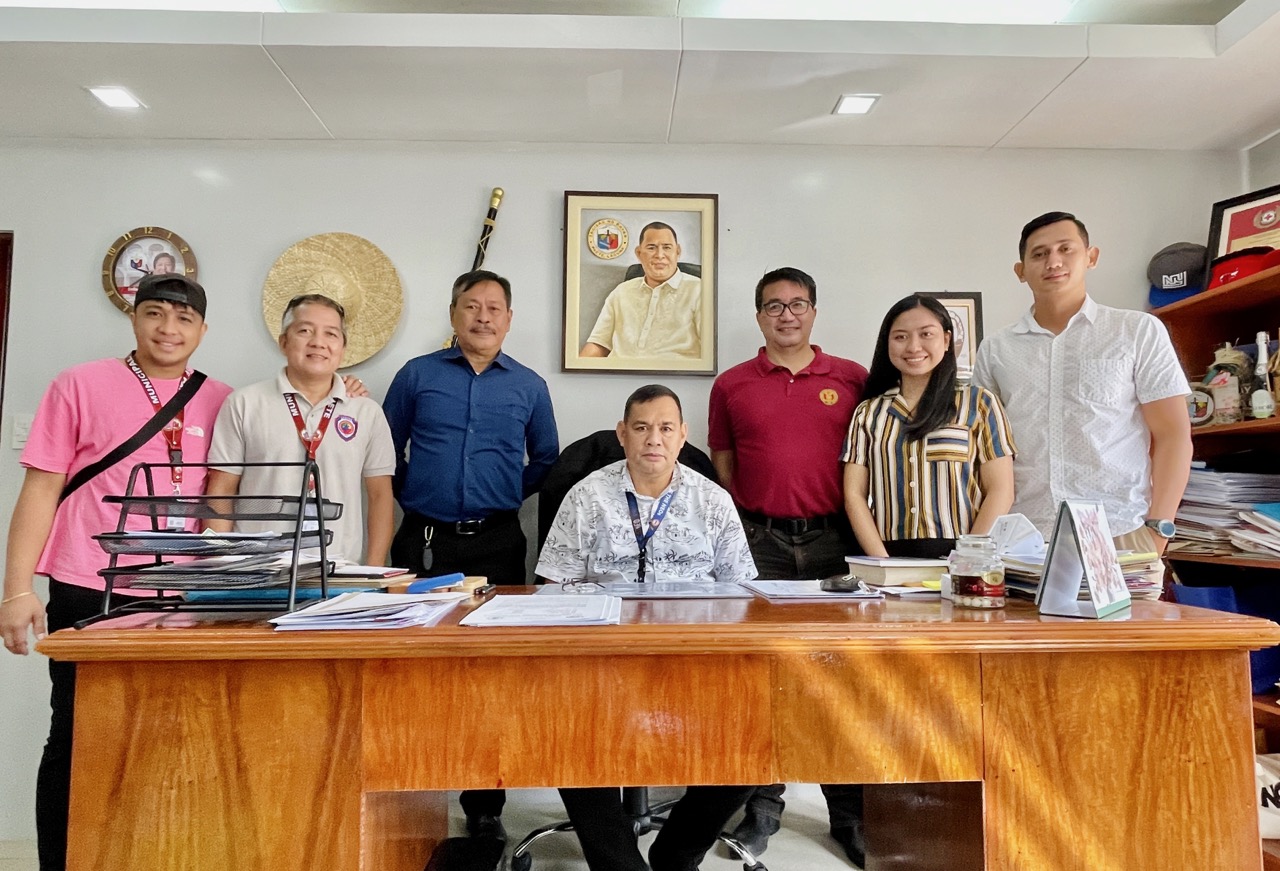 Photo opportunity with Mayor Cosico after the courtesy call.