Cyberpress Awards IT Product of the Year – DOST Project NOAH (December 2012)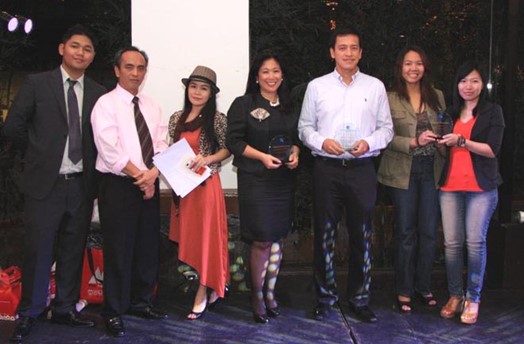 MANILA, Philippines — Korean technology firm Samsung and the Philippines' very own Project N.O.A.H. were among those who received the major awards during the recently concluded CyberPress Awards 2012, an annual fete that recognizes the best of the best in local IT for the year.
The Department of Science and Technology's (DOST) Project N.O.A.H. (Nationwide Operational Assessment of Hazards) took home the "IT Product of the Year" award for paving the way toward a more responsive and innovative use of technology in providing weather information crucial for disaster response activities.
Over at Twitter, the project's head executive Mahar Lagmay thanked the IT press corps for the award and apologized for not personally accepting the trophy as he was "writing proposals to expand Project NOAH." "Ang daming kailangang tapusin (there's still a lot to be done)," he added.
This year's Cyberpress Awards night was held at the Arts in the City event center in Bonifacio Global City, Taguig, and was staged in conjunction with the IT press corps annual Christmas Party on December 21.
CyberPress, also known as the IT Journalists Association of the Philippines, is the pioneering organization of IT writers established in 1996.