Digital Heroes Awards – DOST Project NOAH (August 2012)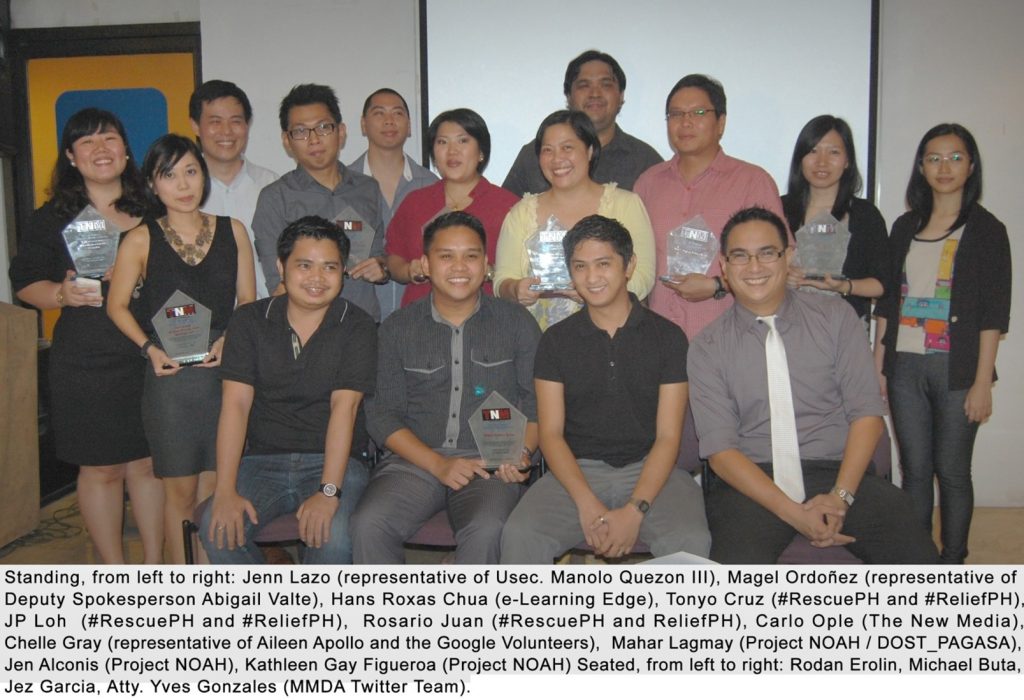 The first-ever The New Media Digital Heroes Awards recently recognized the key figures and organizations that effectively leveraged social media to organize, lead, and galvanize rescue and relief operations during the recent week-long monsoon-caused floods. The first batch of awardees included:
Mahar Lagmay of Project NOAH
DOST_PAGASA Twitter Team
MMDA Twitter Team
Aileen Apolo, Google and Google Volunteers
Undersecretary Manolo Quezon III of the Presidential Communications Development and Strategic Planning Office (PCDSO)
Deputy Presidential Spokesperson Abigail Valte
Rosario Juan, #RescuePH and #Relief PH
Tonyo Cruz, #RescuePH and #Relief PH
JP Loh, #RescuePH and #Relief PH
Organized by pioneer digital marketing site The New Media (www.thenewmedia.com), The New Media Digital Heroes Awards is an ad hoc event that recognizes and acknowledges individuals and organizations that leverage digital communications to create value for the society. Through the event, The New Media hopes to inspire more Filipino netizens to use social media and technology as a positive force, especially during times of calamity.