16th Telecom Asia Awards Best Community Telecom Project – Project NOAH Mobile Application of SMART Communications Incorporated (April 2013)
The Nationwide Operational Assessment of Hazards' (NOAH) Android mobile app won the Best Telecom Project in the recently concluded 16th Telecom Asia Awards, the region's longest-running and most prestigious telecom industry awards program that recognizes innovative and outstanding performance by Asian service providers and industry executives.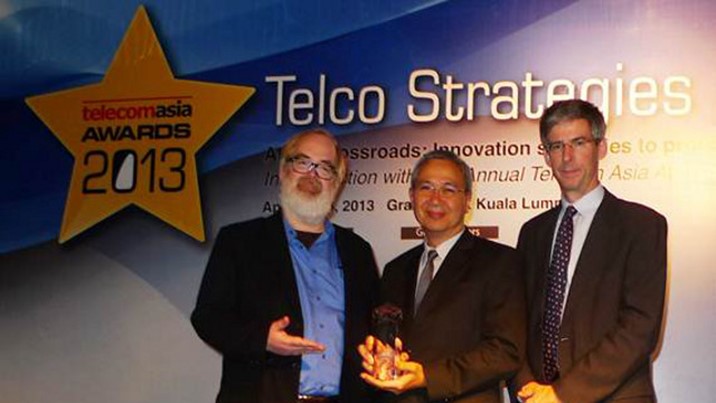 The Project NOAH app was developed as a mobile version of the Project NOAH website of the Department of Science and Technology and PAGASA Weather Bureau. The app was cited for giving valuable public service to people in the Philippines, which is often hit by typhoons.
The award was given last April 17, 2013 in Kuala Lumpur, and was received by SMART Communications Inc., who helped develop Project NOAH's mobile application for Android through the Smart Developer Network (SMART DevNet).
"This is an excellent example of a mobile application that was designed to serve the needs of the community," Ramon Isberto, Smart Public Affairs head said, upon receiving the award.
Rulete, along with Pablito Veroy and Jay Albano, developed the Project NOAH app prototype during the first HTML5 hackathon organized in July 2012 by the Smart Developer Network (Smart DevNet) in Davao City. The prototype won the "Best Use of Smart APIs" award.