2013 Asia Geospatial Excellence Awards (November 2013)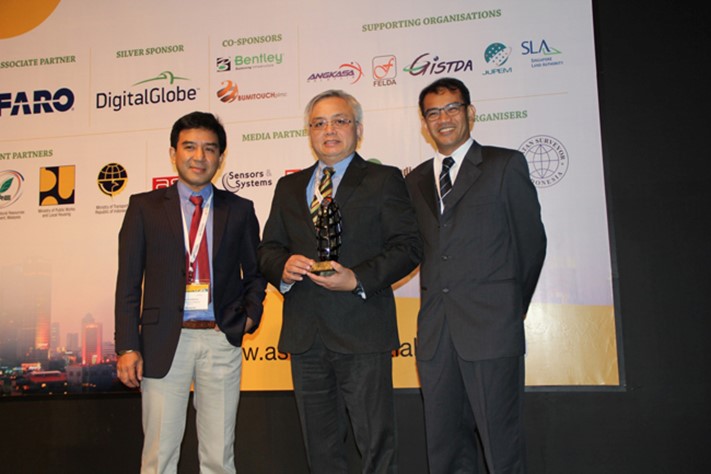 The Department of Science and Technology's (DOST) 3D mapping project called Disaster Risk Assessment, Exposure and Mitigation-Light Ranging and Detection Technology (DREAM-LiDAR) won the prestigious Asia Geospatial Excellence Award. DOST Asst. Secretary Raymund E. Liboro and project leader Dr. Eric Paringit of the University of the Philippines Diliman received the award during the Inaugural Ceremony of the Asia Geospatial Forum 2013 held in Jakarta, Indonesia last November 25, 2013.
A component of the Nationwide Operational Assessment for Hazards (Project NOAH), the DREAM-LiDAR addresses and helps mitigate the effects of flooding disasters in the country by collecting precise geospatial data using ‪LiDAR technology to produce 3D high-resolution maps of the country's major river systems, their watersheds and floodplains.