2014 Geospatial World Excellence in Policy Implementation Award (May 2014)
The Department of Science and Technology's (DOST) 3D mapping project called Disaster Risk Assessment, Exposure and Mitigation-Light Ranging and Detection Technology (DREAM-LiDAR) won the prestigious Geospatial World Excellence in Policy Implementation Award for 2014.
DOST Secretary Mario Go Montejo and DREAM program leader Dr. Enrico Paringit received the award on May 8 in Geneva, Switzerland.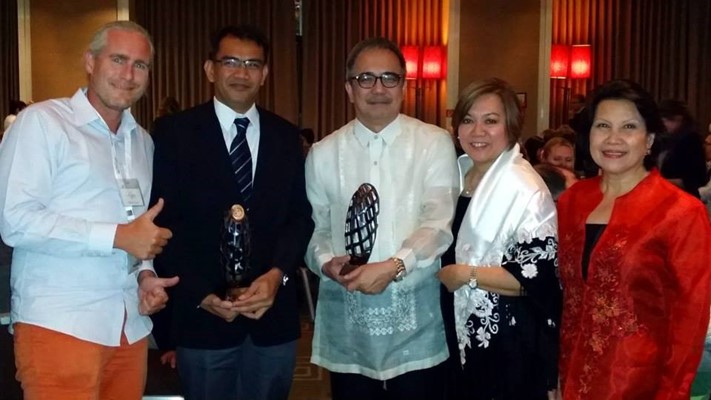 A component of the Project NOAH, the DREAM-LiDAR addresses and helps mitigate the effects of flooding disasters in the country. This is does by collecting precise geospatial data with ‪LiDAR to produce detailed topographic information that will enable the creation of more accurate flood inundation maps. Led by Dr. Eric Paringit, DREAM-LiDAR is by far the biggest single project that a research unit in the entire University of the Philippines system has ever undertaken.
The project's main deliverable is an accurate national terrain elevation map to be used for creating flood plain inundation maps and for performing on-demand flood simulations. The digital terrain maps will cover all relevant river basins with one-meter horizontal resolution and 20-centimeter vertical accuracy.
The DREAM-LiDAR project is housed at the National Engineering Center of the University of the Philippines Diliman in Quezon City.
Meanwhile, the Geospatial World Magazine owned by Geospatial Media and Communications (formerly GIS Development) conferred the award to DREAM.