Trainings for Open Street Mapping
OSM Geography Awareness Week
In line with the celebration of the OpenStreetMap Geography Awareness Week (OSM GeoWeek), the University of the Philippines Resilience Institute (UPRI) and Map the Philippine (MapPH) hosted a mapping party and workshop at UP National Institute of Geological Sciences AVR last November 14, 2018. The mapping activity aimed to raise awareness on the issue of food security in the Philippines. It was attended by local government unit staff all the way from Sorsogon, Cavite, and Pasig. The priority areas include provinces in Mindanao such as Cagayan de Oro, Davao, General Santos, and in Palawan such as El Nido and Puerto Princesa where disasters, climate change, poverty, and food security are at the highest risk.
The output from the activity will be used for the preparation for the next typhoon season. We will be sharing these maps with our cross-sector data partners to help stakeholders make more informed decisions about our communities.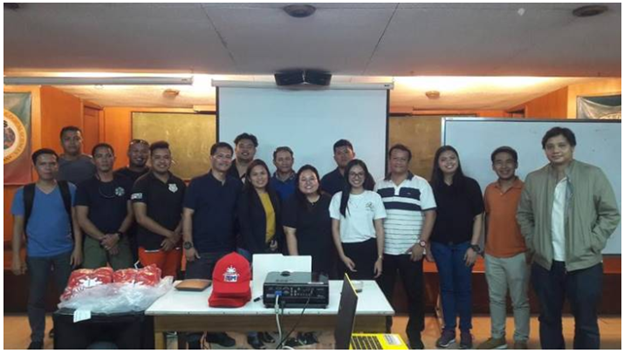 GIS and OSM Training for Philippine Science High School Students
Three grade 10 scholars from Philippine Science High School Main-Campus and one scholar from Southern Mindanao campus joined the internship program of UP NOAH last June to July of 2018, as part of their Science Internship Program (SIP). SIP provides opportunities for scholars to interact with individuals involved in Science and Technology (S&T), increases their awareness and knowledge of issues in S&T, and familiarizes them with the programs and strategies implemented by S&T institutions.
The students were provided with the GIS trainings and skills that may help them increase and hose their knowledge in science, technology, and society, specifically in the disaster management field. They learned the fundamentals of mapping such as digitizing roads, buildings, and land use in their neighborhood using OpenStreetMap and creating a thematic map through the use of QGIS.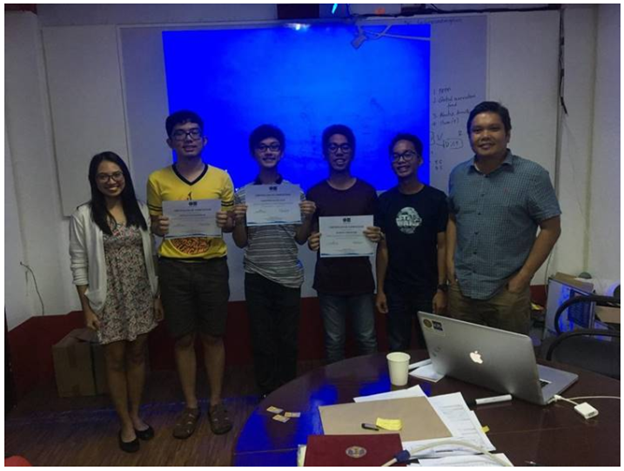 The interns presented their final maps and shared their internship experiences to Dr. Lagmay during the last day of the program.