Tropical Storm Agaton devastated the municipality of Abuyog, Leyte last 12 April 2022 causing floods, landslides, and even landslide-induced tsunamis. As one of the UP RI initiatives, a collaborative post-disaster assessment by the UP Resilience Institute (UP RI), UP Visayas- Tacloban College Regional Environmental Information System (UP VTC- REIS), Central Visayan Institute Foundation (CVIF), and National Institute of Geological Sciences (NIGS) was conducted from 17-22 July 2022.

The team of researchers from UPRI were headed by Executive Director Dr. Alfredo Mahar Francisco A. Lagmay and Director Genaro Cuaresma and joined by UPVTC, which included the Administrator of Regional Environmental Information System Victor M. Romero II, NSTP Coordinator Christer Kim O. Gerona, and Research Assistant Allan Fritz Gerals Amistoso; and also Dr. Janneli Lea A. Soria of the CVIF JAZC Marine Sciences Laboratory and Dr. Likha Minimo of the UPD College of Science and Society Program.
The team conducted geologic fieldwork to study landslide and tsunami deposits in Barangay Pilar, Bahay, and Malaguicay of Abuyog, Leyte. Validation of disaster event details was also done through interviews with the Abuyog LGU, MDRRMO, BFP, PDRRMO, and landslide and tsunami survivors.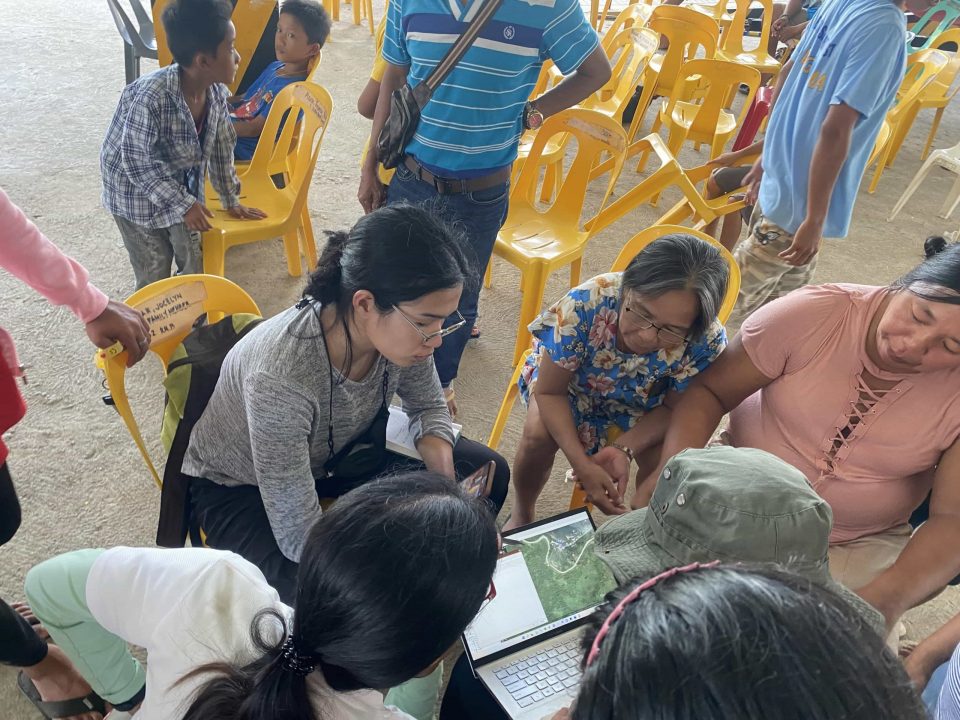 An exit conference by the team led by Dr. Soria and Dr. Minimo was also done at the municipal hall of Abuyog, Leyte to present initial findings and recommendations to be considered by the LGU during policy-making and rehabilitation of the disaster-affected areas. Some of the team's recommendations include continuous monitoring of landslide-susceptible areas, disaster preparedness for landslide-induced tsunami scenarios, improving protocols on return to evacuated areas after prolonged rainfall (eg. LPA, habagat, ITCZ, and series of typhoons), and monitoring of rainfall data from PAGASA.