Tuguegarao City – A final workshop was held last May 3, 2018 at the Cagayan State University (CSU) to conclude the Phase 1 of Project ReBUILD. The event was a joint undertaking by the Climate Change Commission (CCC), University of the Philippines' Resilience Institute (UPRI), and Cagayan Valley Climate Change Consortium (CVCCC), which is composed of regional government agencies, local government units (LGUs) and higher education institutions (HEIs) within Region 2: Cagayan Valley.
Project ReBUILD's goal was to assess the risks and vulnerabilities of the country's most disaster-prone regions in order to improve the existing governance frameworks, and ensure that local communities and governments are aware of the relevant risks and vulnerabilities that need to be addressed appropriately.
Given the Cagayan Valley's frequent exposure to natural hazards, it easily became a candidate for inclusion in the project. The ReBUILD team had partnered with the Municipality of Iguig and the City of Tuguegarao for technical capacity building, climate change vulnerability and disaster risk assessment (CCVA/DRA), and even for the mainstreaming of climate and disaster risk management in local land use and development planning. Results of the aforementioned gathering and consultations were displayed during the event– including climate change and disaster risk profiles and climate-adjusted hazard maps. A demonstration of the web-based CCVA and DRA tool dubbed as 'GANaP' (Geospatial Analytics National Platform) was also performed.
In addition to the exhibit, a short presentation was made by the CCC and UPRI, where the importance of science-based risk and vulnerability assessments and climate change and disaster risk management was once again conveyed to the participants.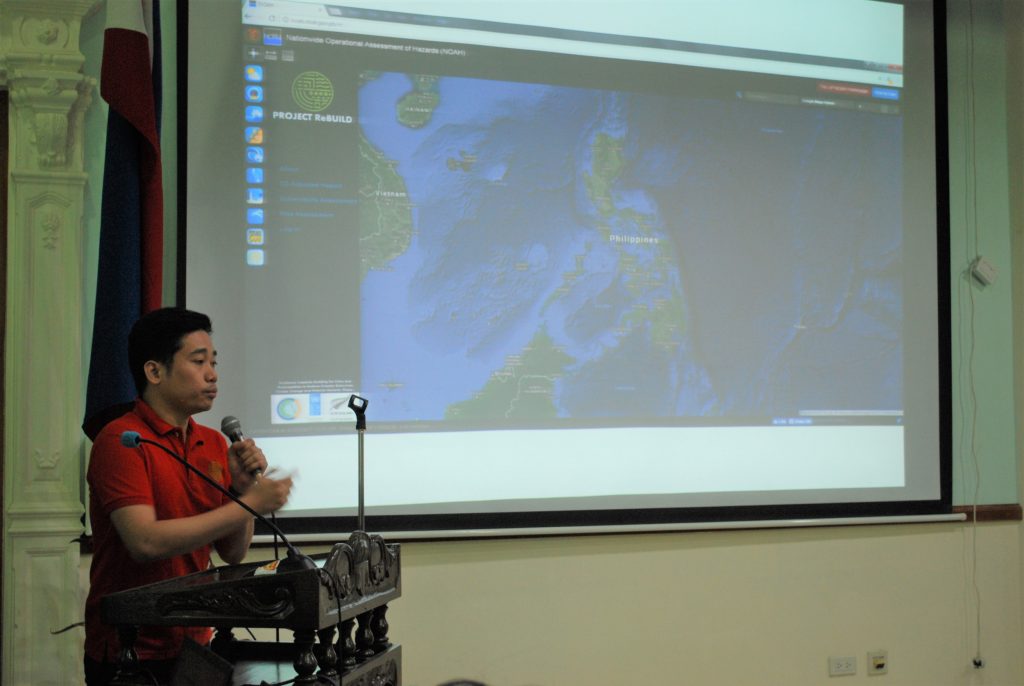 The affair ended with members of the CVCCC formally affirming their commitment and willingness to work towards a resilient and climate-smart Cagayan Valley through a signed Memorandum of Agreement (MOA) that seeks to strengthen partnerships and boost sharing and exchange of resources for climate change and disaster risk-related initiatives.