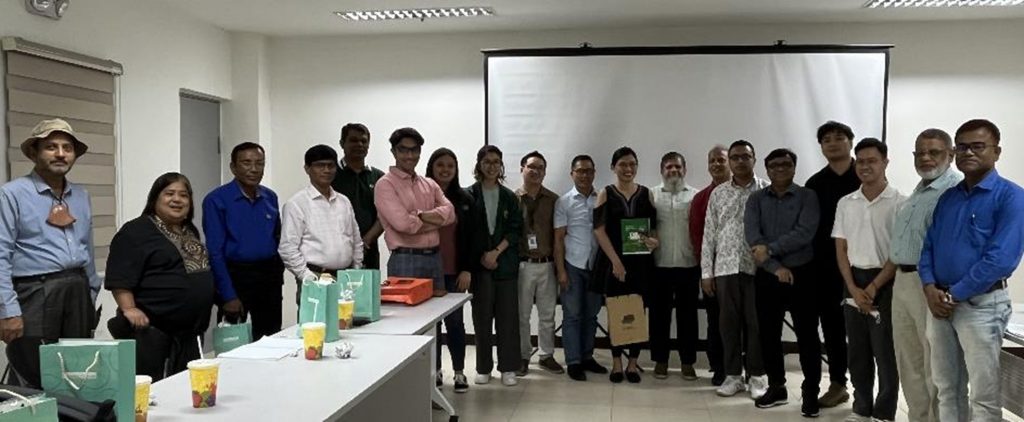 On September 6, 2023, representatives from the Bangladesh Preparedness Partnership (BPP) visited the UP Resilience Institute (UPRI) which serves as the academic pillar of the Philippine Preparedness Partnership (PhilPrep). During this visit, the BPP gained valuable insights into the Philippines' institutional systems, best practices, and strategies in multi-stakeholder disaster risk reduction and management, with the aim to identify adaptable and replicable approaches for Bangladesh.
The BPP is a multi-stakeholder partnership established to effectively implement the Standing Orders on Disaster 2019 of the People's Republic of Bangladesh. Its mission revolves around fostering active involvement from local actors in government-led emergency management coordination from national to subnational levels.
Both PhilPrep and the BPP are country-level partnerships within a larger regional initiative: the Asian Preparedness Partnership (APP). Alongside national partnerships in Cambodia, Myanmar, Pakistan, Nepal, and Sri Lanka, the APP aspires to "achieve safer and well-prepared communities through locally led disaster risk management (DRM) actions, so that disaster impacts to at-risk communities of Asia will be reduced."
The visiting delegation from Bangladesh comprised of members from diverse institutions, including the Ministry of Disaster Management and Relief, Department of Disaster Management, Cyclone Preparedness Programme, Fire and Civil Defense, BRAC University, Federation of Bangladesh Chambers of Commerce and Industries, Asian Disaster Preparedness Center, as well as various local non-governmental and civil society networks.
The visit began with an introduction to UPRI's various divisions and components, providing insights on the Institute's commitment to resilience-building through multidisciplinary actions.
Following a tour of the UPRI offices, the BPP delegates engaged in an enriching discussion with UPRI Directors Dr. Likha Minimo, who oversees Knowledge Sharing, and Prof. Ruben Gamala, who leads the Education Division. They were joined by additional UPRI personnel and representatives from the civil society arm of PhilPrep, the Center for Disaster Preparedness (CDP).
This discussion provided an opportunity for the BPP representatives to delve into how UPRI, as an academic institution, reaches out and engages with various sectors. A key avenue for this endeavor is PhilPrep, where partner organizations, which include the UPRI, the Office of Civil Defense (OCD), the Center for Disaster Preparedness (CDP), and the Philippine Disaster Resilience Foundation (PDRF), collaboratively pool their resources and leverage their respective strengths to craft impactful interventions for communities affected by disasters. This unique partnership has forged strong linkages among different humanitarian actors. Despite their distinct mandates, these entities continually find innovative ways to collaborate toward the shared goal of creating resilient communities through localized and whole-of-society actions for disaster risk reduction and management.
Posted by UP Resilience Institute Education on October 14, 2023