The Resilience Live webinar series successfully launched its pilot episode last August 31, 2023 featuring Mr. Richard Ybañez. The speaker, a practicing geologist and the Chief Science Research Specialist of the University of the Philippines Resilience Institute (UP RI) Education Division, conducted a presentation on "Tapping Citizen Scientists for Hazard Mapping and Disasters, which tackled the efforts conducted by UP RI in engaging community members to join disaster data gathering efforts.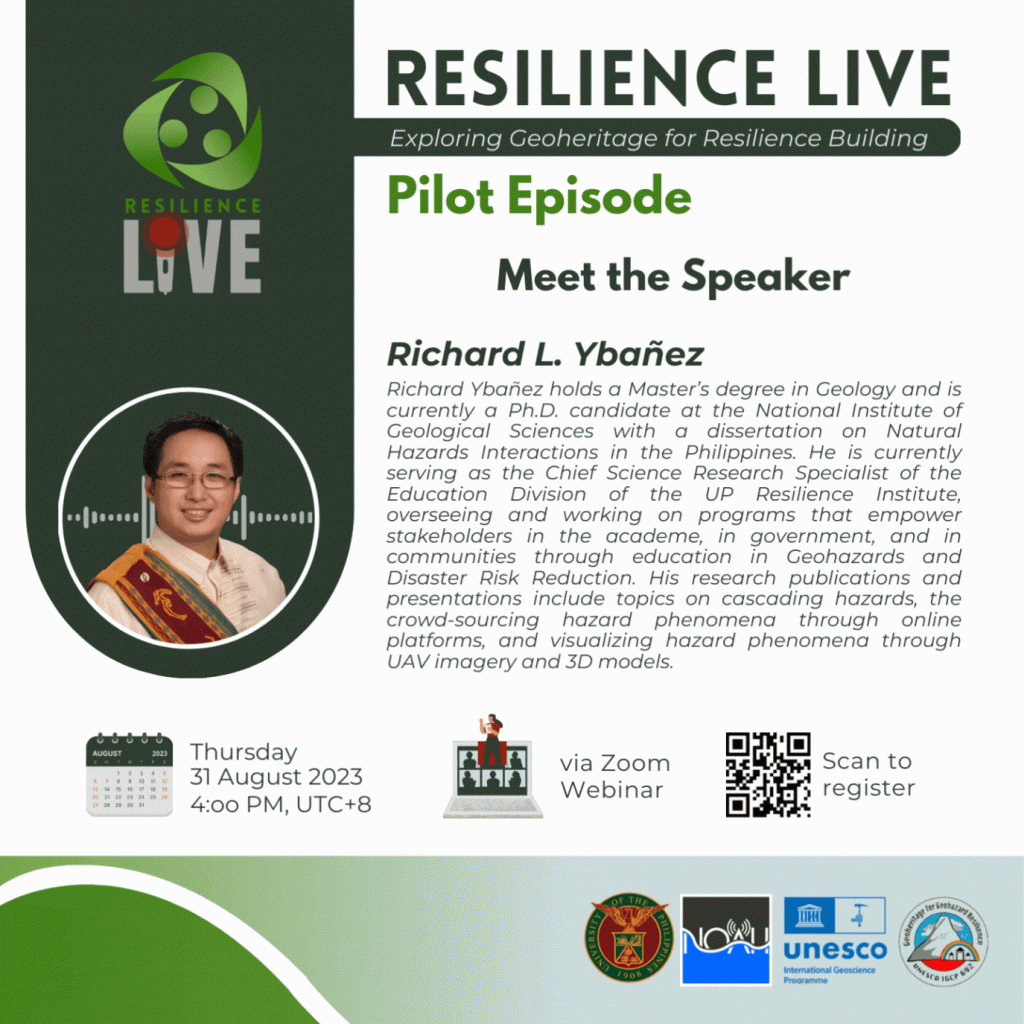 Spearheaded by UP Nationwide Operational Assessment of Hazards Center, in partnership with UNESCO International Geoscience Programme (IGCP) , Resilience Live aims to provide a medium for exploring the concept of geoheritage as a tool for resilience building. Guided by this, succeeding episodes shall feature experts from diverse academic and geographical backgrounds who will communicate advocacies and learning experiences from different perspectives. Expected to run for several episodes, the UP NOAH Center hopes to reach the widest possible audience to encourage collaboration among people, organizations, and institutions.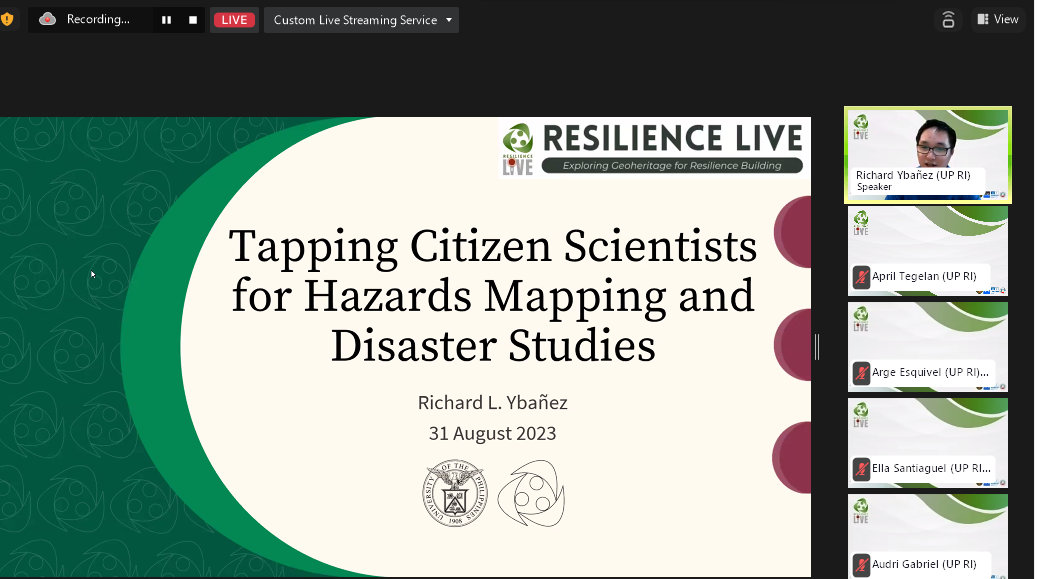 Resilience Live shall be conducted via Zoom on a monthly basis, every last week of the month. Stay tuned on the UP RI Facebook Page for announcements regarding succeeding episodes.
The pilot episode featuring Mr. Ybañez may be viewed here: https://www.youtube.com/watch?v=4ENcjCt8G20