The UP Resilience Institute (UPRI) welcomed 45 student interns from various degree programs during the midyear. During the closing program the interns discussed how they integrated their disciplines into their internship work which also aimed at strengthening the UPRI's disaster resilience efforts. The said event took place on August 17 and showcased the students' accomplishments throughout their one-month internship.
Student interns came from various fields – engineering, public administration, mass communication, applied mathematics, computer science, and meteorology courses completed their internship at the UPRI. In their presentations, they emphasized that their exposure to practical work related to disaster risk reduction (DRR) helped them recognize the multifaceted nature of DRR from various perspectives.
"As a Public Administration major, the UPRI Internship has served to be beneficial to my learnings both in and outside my usual field of expertise. Having witnessed the basic concepts of DRRM applied into practice, my experience with government work extended beyond the accustomed realm of public services towards a deeper understanding of what I learned in class," said Andres Martinez, an intern assigned at the Education Division of the UPRI.
Marie Rowenna Brusola, a geodetic engineering student, shared that what made the internship fulfilling was the opportunity to help communities by being involved in the crafting of a drainage master plan to ease the flood problems in a certain city and its nearby areas. "We got to work with different professionals. In each of our activities, we were assigned to different researchers. It was nice working with them knowing that they are geologists, geographers, and engineers, and we got to work in an actual office setting."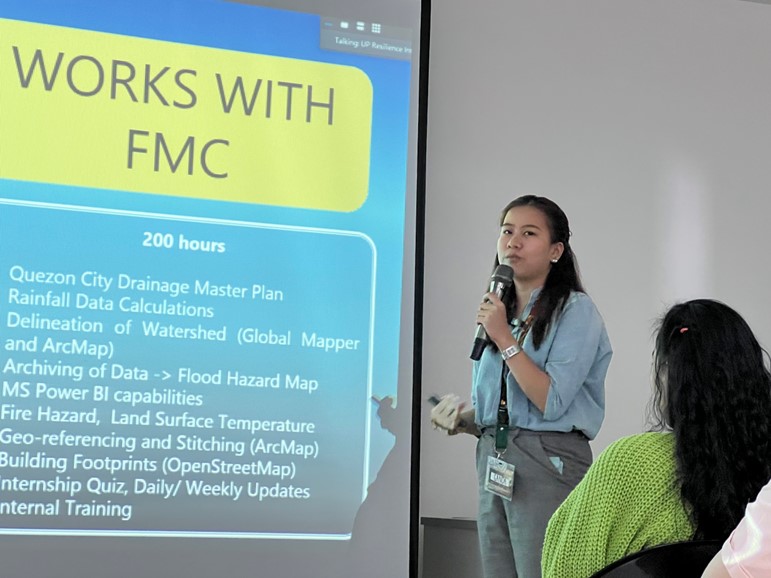 Dr. Alfredo Mahar Francisco Lagmay, UPRI executive director, expressed his gratitude to the student interns for responding to the call for public service, "Huwag niyo isipin na maliit 'yung share niyo, 'yung share ninyo, malaki 'yan kapag pinagsama-sama. Maraming salamat sa inyong contributions."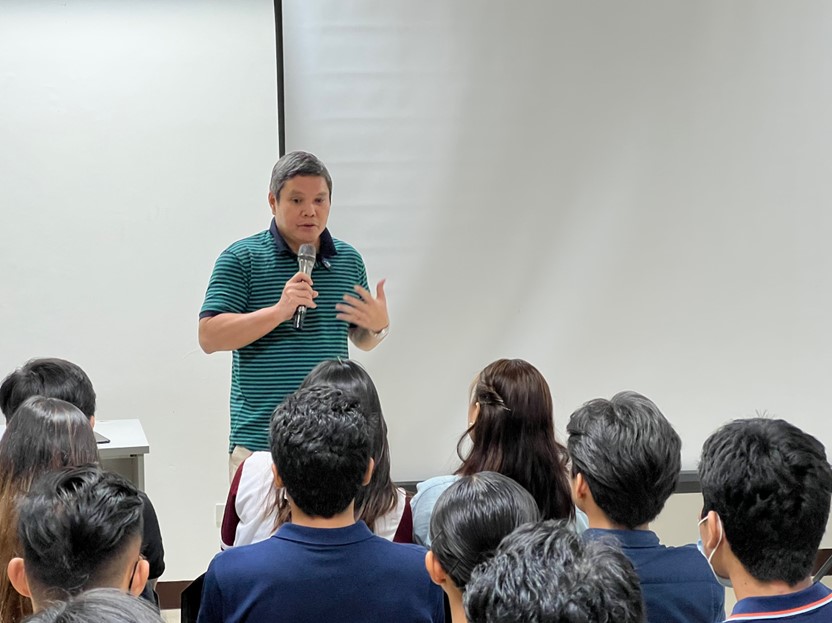 The UPRI internship program started on July 17. This is the first time for the institute to accept interns onsite.
UPRI looks forward to welcoming its next batch of student interns in the Midyear term of 2024.
Posted by UP Resilience Institute Education on September 9, 2023