UPRI participated in the 5th Emergency Management Conference hosted by the Safety Organization of the Philippines Incorporated (SOPI) with its theme on "Technology & Data-Driven Emergency Management" last September 22, 2023 at Aberdeen Court, Quezon City. UPRI served as resource speakers, sharing our capabilities in seismic instrumentation, and presenting our pilot project, "Internet of Things (IoT)," in collaboration with Quezon City by UPRI – NOAH Center. This event brought together experts and stakeholders from various sectors and offered a unique opportunity to showcase our innovative contributions to emergency response management.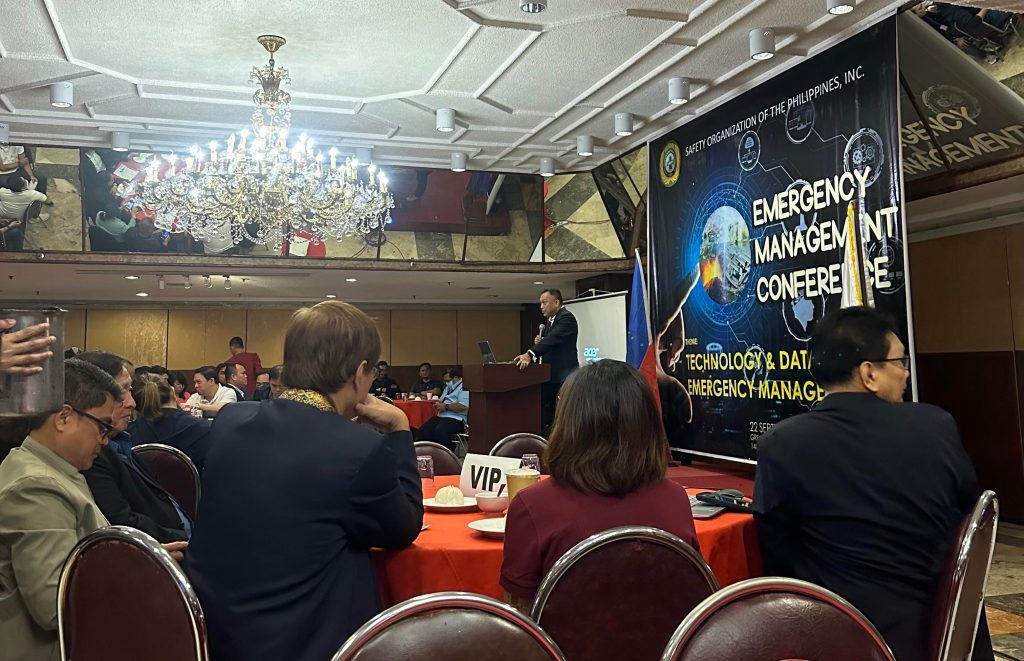 During our presentation, we had the privilege of highlighting two key projects of our organization, each presented by distinguished experts: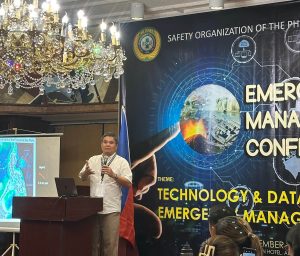 Dr. Lagmay, UPRI's Executive Director, and a renowned scientist in the field, shared insights into our use of cutting-edge seismometers and their role in earthquake observation and structural monitoring for buildings. These seismometers represent a pivotal advancement in our organization, with the potential to offer precise and real-time seismic data crucial for early warning and response efforts.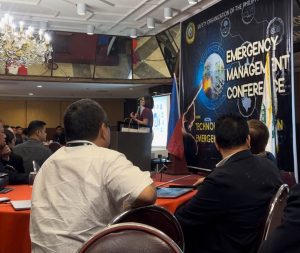 Feye Andal, a Researcher in UPRI, presented the DRRM Internet of Things, a pilot project harnessing the power of Internet of Things (IoT) technology for modern and innovative energy response management, in collaboration with the local government of Quezon City. Her presentation detailed our innovative solutions for flood monitoring and rainfall analysis in an urban setting. This comprehensive approach to weather-related disasters is a testament to our dedication to safeguarding communities from the devastating effects of floods brought by heavy rainfall.
In addition to our presentations, our booth at the conference provided an interactive experience for attendees. The participants had the opportunity to engage with our IoT products firsthand. Among the exhibits were our flood and rainfall sensors, which generated considerable interest for their potential to revolutionize early warning systems.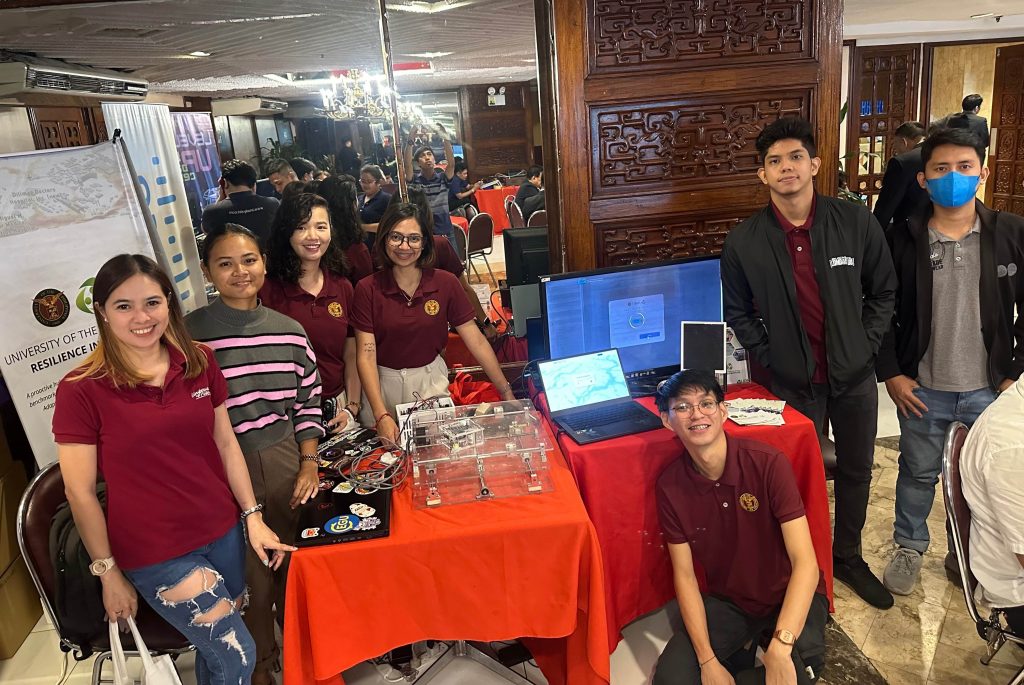 The centerpiece of our booth was the Shake Table, a device capable of simulating actual earthquake ground motion using Arduino technology, which is being co-developed with Anthony Guiller Urbano and Eligio Caluya Obille Jr. of the National Institute for Science and Mathematics Education Development (UP-NISMED). Mr. Urbano and Obille who are Science Education Specialists and currently UPRI fellows are now also working on a K-12 guidebook entitled, "Exploring Earth and Space with Emerging Technologies.
A low-cost seismometer called Raspberry Shake 4D was mounted on the Shake Table to record its movement, and data recorded by this instrument were also displayed in real time. Attendees were captivated by the Shake Table's capabilities and its potential significance in assessing structural integrity and disaster preparedness.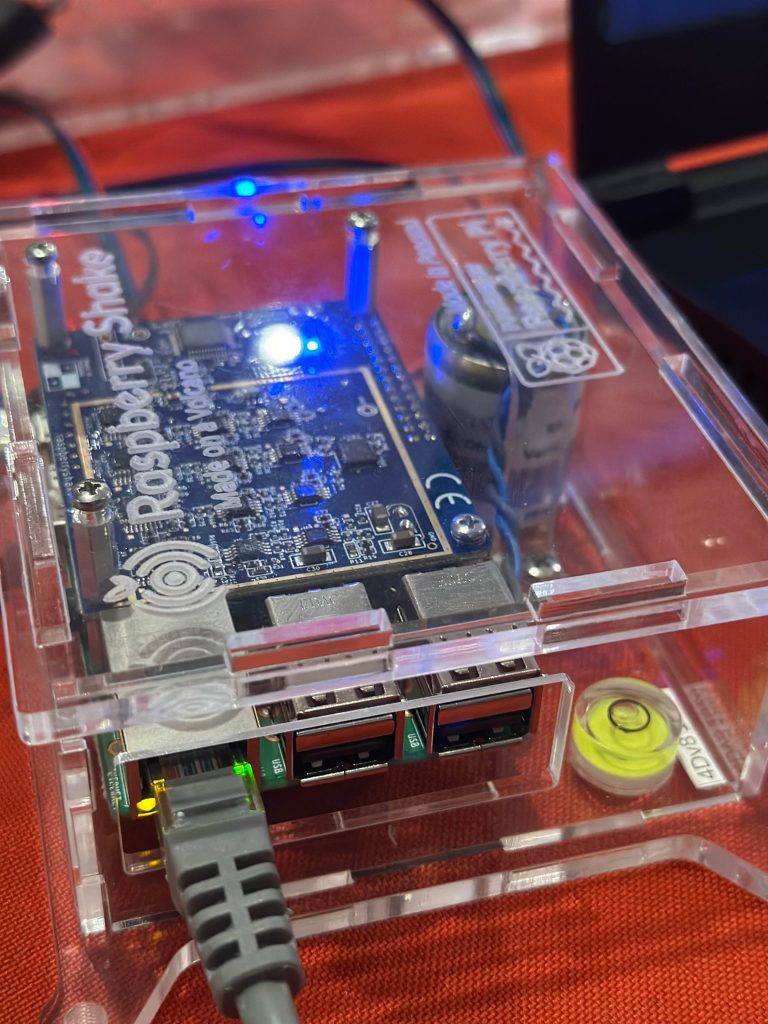 Our participation in the Emergency Management Conference reaffirms our commitment to advancing emergency response management and disaster preparedness using low-cost technologies integrated with the Internet of Things. We extend our heartfelt thanks to the Emergency Response Management Conference organizers for this exceptional opportunity, and we look forward to future collaborations and endeavors that contribute to a more resilient community.