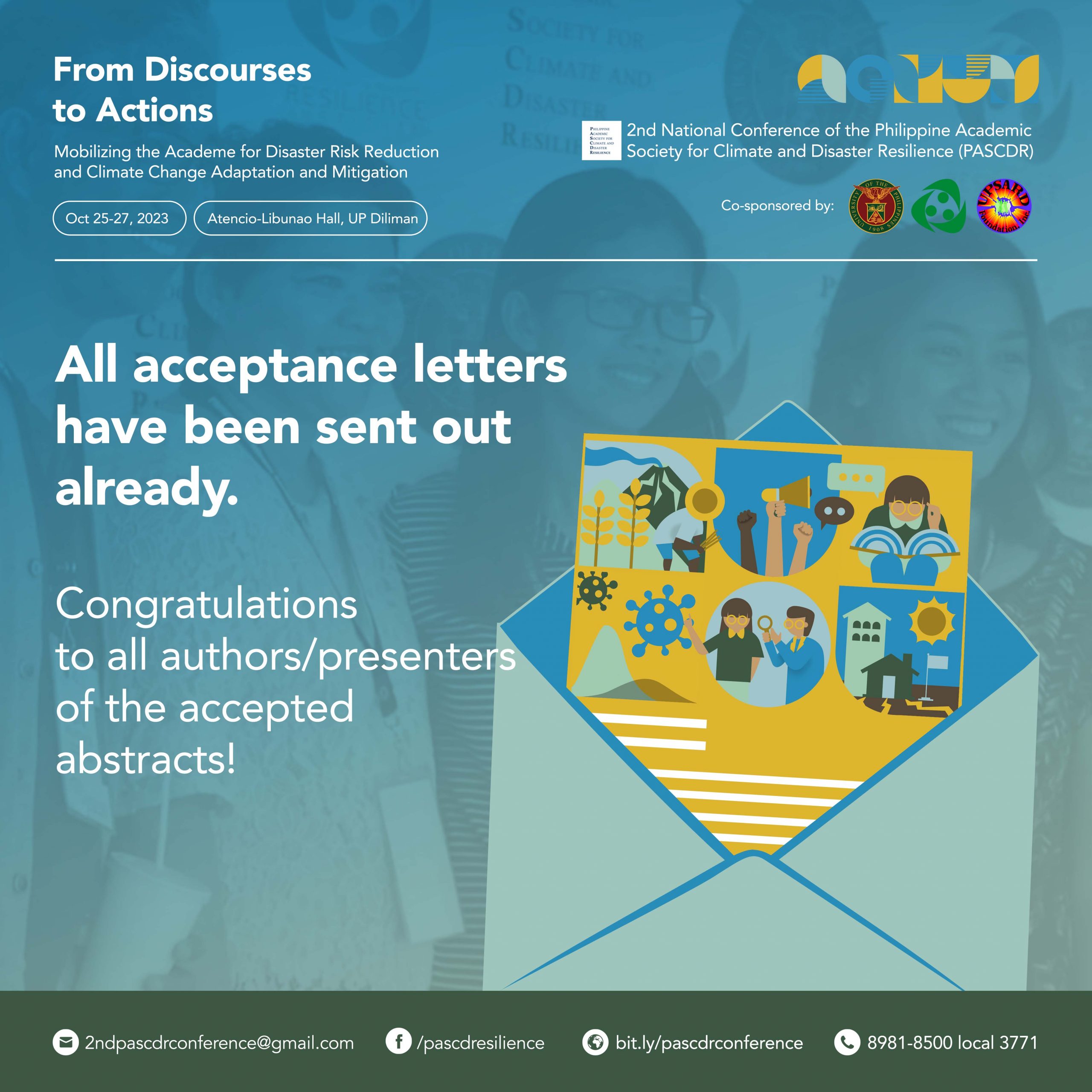 Presenters and authors of all accepted panel and paper abstract submissions for the 2nd PASCDR National Conference, titled "From Discourses to Actions: Mobilizing the Academe for Disaster Risk Reduction and Climate Change Adaptation and Mitigation," have already been notified!
Kindly confirm your attendance by completing the registration.
Congratulations and we look forward to seeing you from October 25 to 27 at the Atencio-Libunao Hall, UP Diliman, Quezon City!