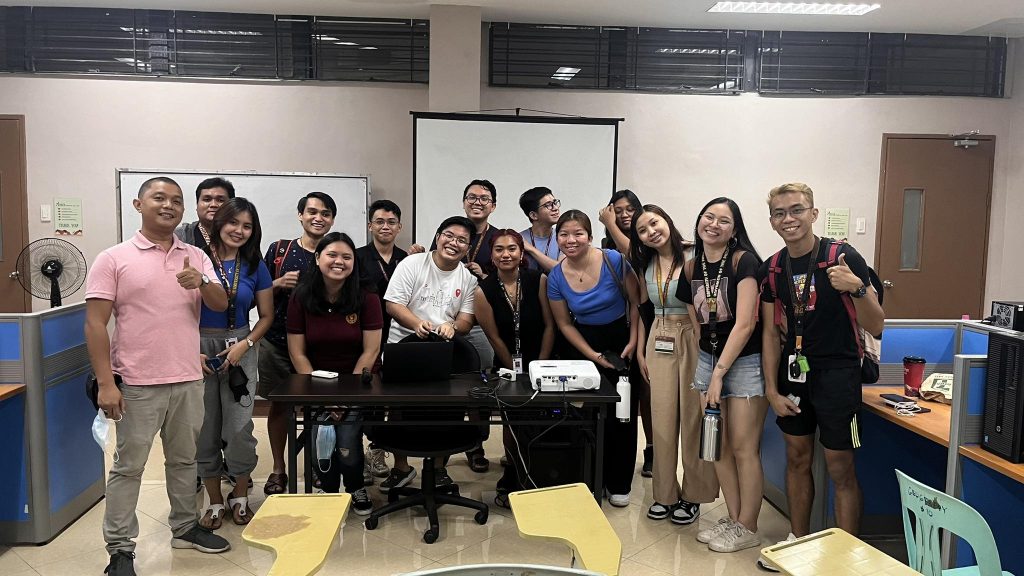 Ms. Monica Mendoza, co-mentor of the UP Resilience Institute YouthMappers, was a resource person in the Geog 198 (Geography of Natural Hazards and Disasters) Service-Learning (SL) activity last 6 June 2023. She talked about the application of mapping to humanitarian crises and disasters and taught the students how to contribute by mapping using OpenStreetMap (OSM).
OpenStreetMap is an open-source software and geographic database for mapping maintained by a community of volunteers through active engagement and community participation. OSM can provide flexible and real-time data through continuous contribution of volunteer mappers, and unlike commercially available maps, data from OSM is free to use. Using OSM is also easy, compared to other geospatial tools that require technical skills and knowledge.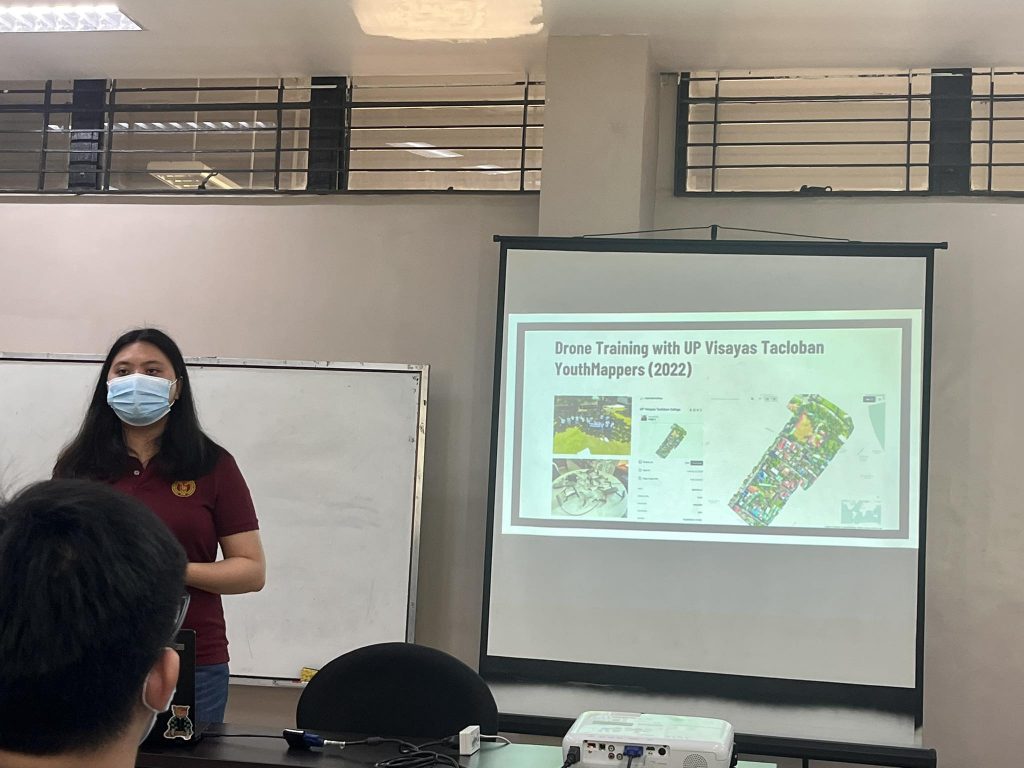 Ms. Mendoza also shared the activities of the UP Resilience Institute (UPRI) YouthMappers in disaster risk reduction and how data from OSM can be used in hazard and risk assessment.
The UPRI YouthMappers is a student organization launched under the UP Resilience Institute and the 2nd local chapter of the YouthMappers Network in the Philippines. YouthMappers is an international consortium of organizations dedicated to Mapping for Resilience.
Since its launch in 2018, the organization conducted collaborative activities like the Geog 198's Service Learning class to spread data awareness, promote the youth mapping community, and strengthen disaster resilience through mapping.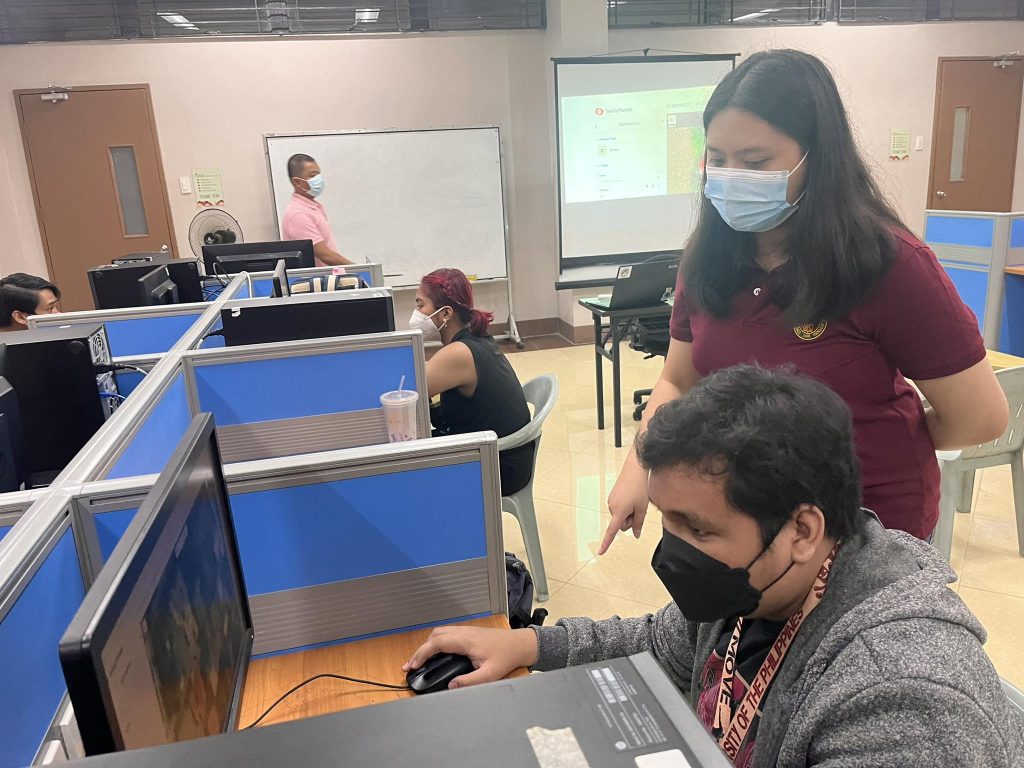 After the lecture, a workshop on mapping using OSM was conducted to map building footprints on the Typhoon Mawar Response Activation (Tasks #14911 and #14912). Building footprints can be used in producing risk maps for disaster risk planning and mitigation, disaster response, assessing damages from disasters, and disaster recovery and rehabilitation. The students used iD editor, the de facto browser-based and beginner-friendly OSM editor, to map building footprints.
Photo credits to Jose Santos and Edward Dimacuha of UPRI YouthMappers
Posted by the UP Resilience Institute Education on June 29, 2023