On September 1, 2023, the Institute of Civil Engineering (ICE) of UP Diliman marked a significant milestone in its undergraduate curriculum through the CE 195 Culminating Activity. This event served as platform to acknowledge and commend its students' efforts, who had been deployed as interns to various partner agencies. It was also an opportunity for ICE to extend its heartfelt appreciation to these host agencies for their invaluable support.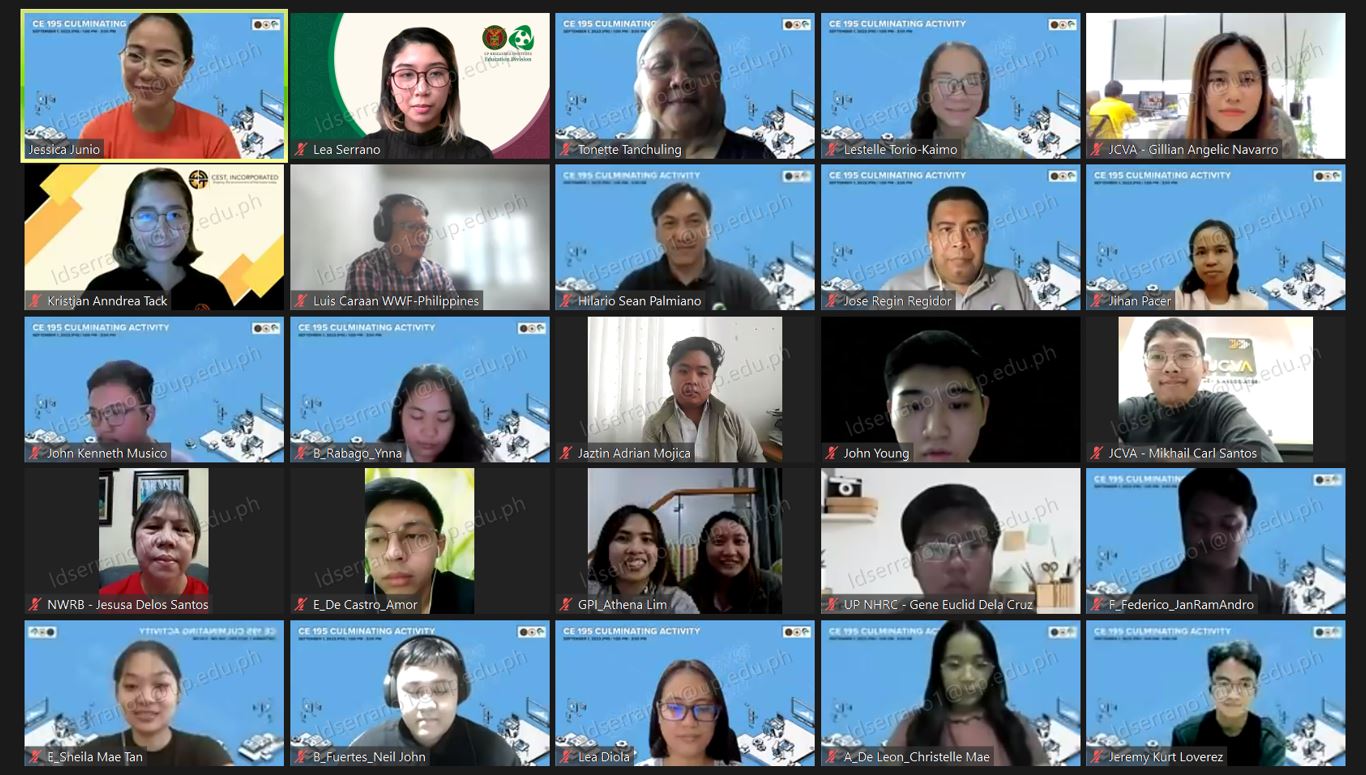 This is UP Resilience Institute's (UPRI) third year in partnership with the ICE for its midyear internship program. Finally, this year the program was held in a face-to-face format, allowing the students to experience actual office settings and to interact with practicing professionals. UPPRI hosted a total of 10 students from the Environment Track and another 10 from the Construction Track of the BS Civil Engineering course. The internship course was designed to allow students to develop professionalism and apply theories and concepts from the classroom. At UPRI, the supervisors ensured that the students could learn how their engineering background can be utilized in disaster risk reduction and management projects and programs.
The CE 195 Culminating Activity drew attendance from a diverse array of representatives from 23 host institutions, both public and private. The event was also joined by the students who had participated in these enriching internships, collectively celebrating the blend of academic learning with practical experience.
Posted by UP Resilience Institute Education on October 10, 2023