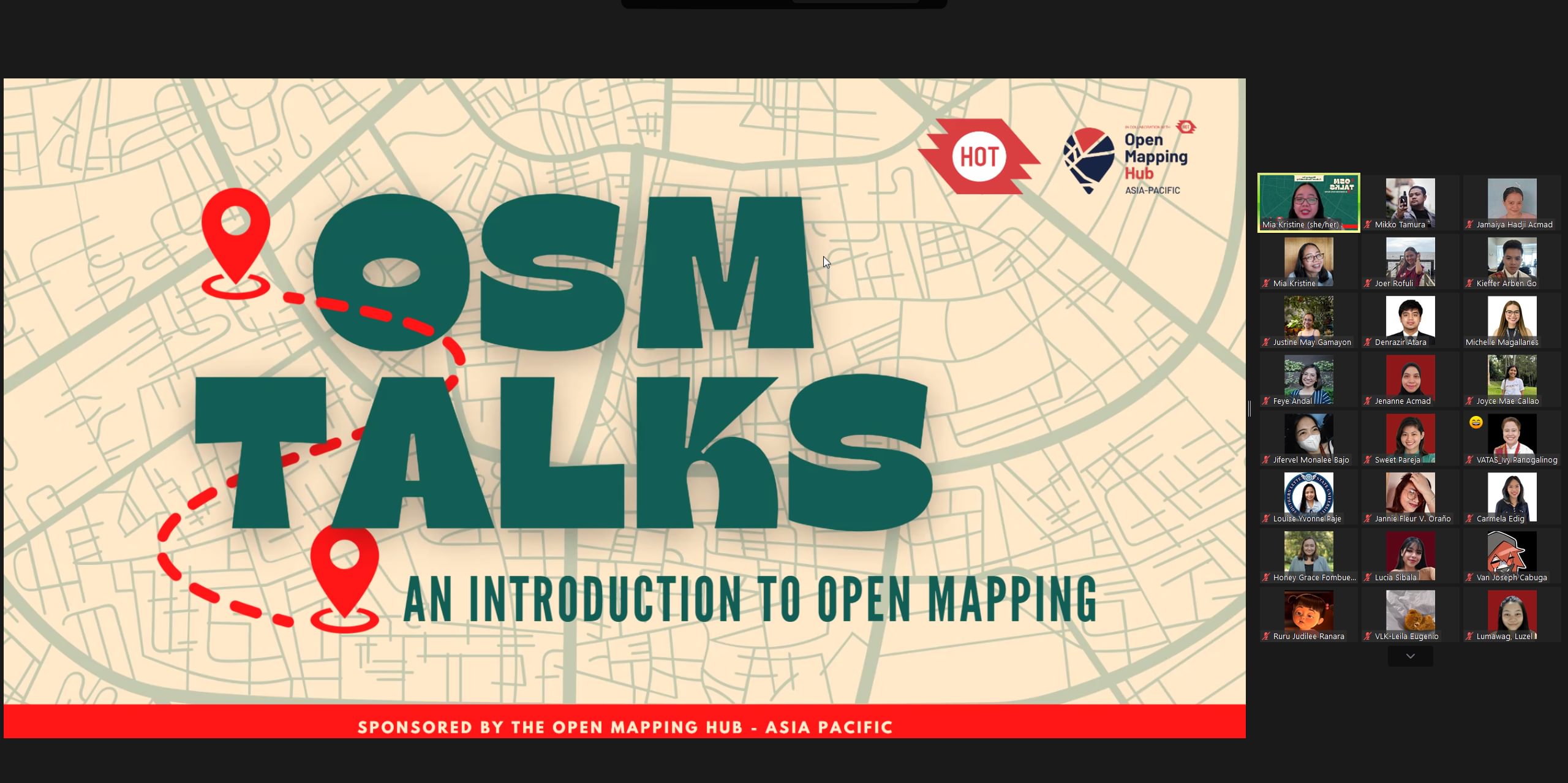 The UP Resilience Institute YouthMappers were invited to be one of the guest speakers in OSM Talks: An Introduction to Open Mapping last 6-7 May 2023. The webinar was conducted to introduce the concept of open mapping and the potential of OSM to college students within the Davao Region as well as to kickstart the initiative to launch a local YouthMappers chapter in the region. The two-day activity was held in line with the She Leads and She Inspires (SLSI) Project "Mapping for Cultural Sustainability" conducted by SLSI Champions Mia Kristine Quinco (Philippines) and Avashana Pant (Nepal) and sponsored by the Open Mapping Hub – Asia Pacific and supported by the Humanitarian OpenStreetMap Team (HOT).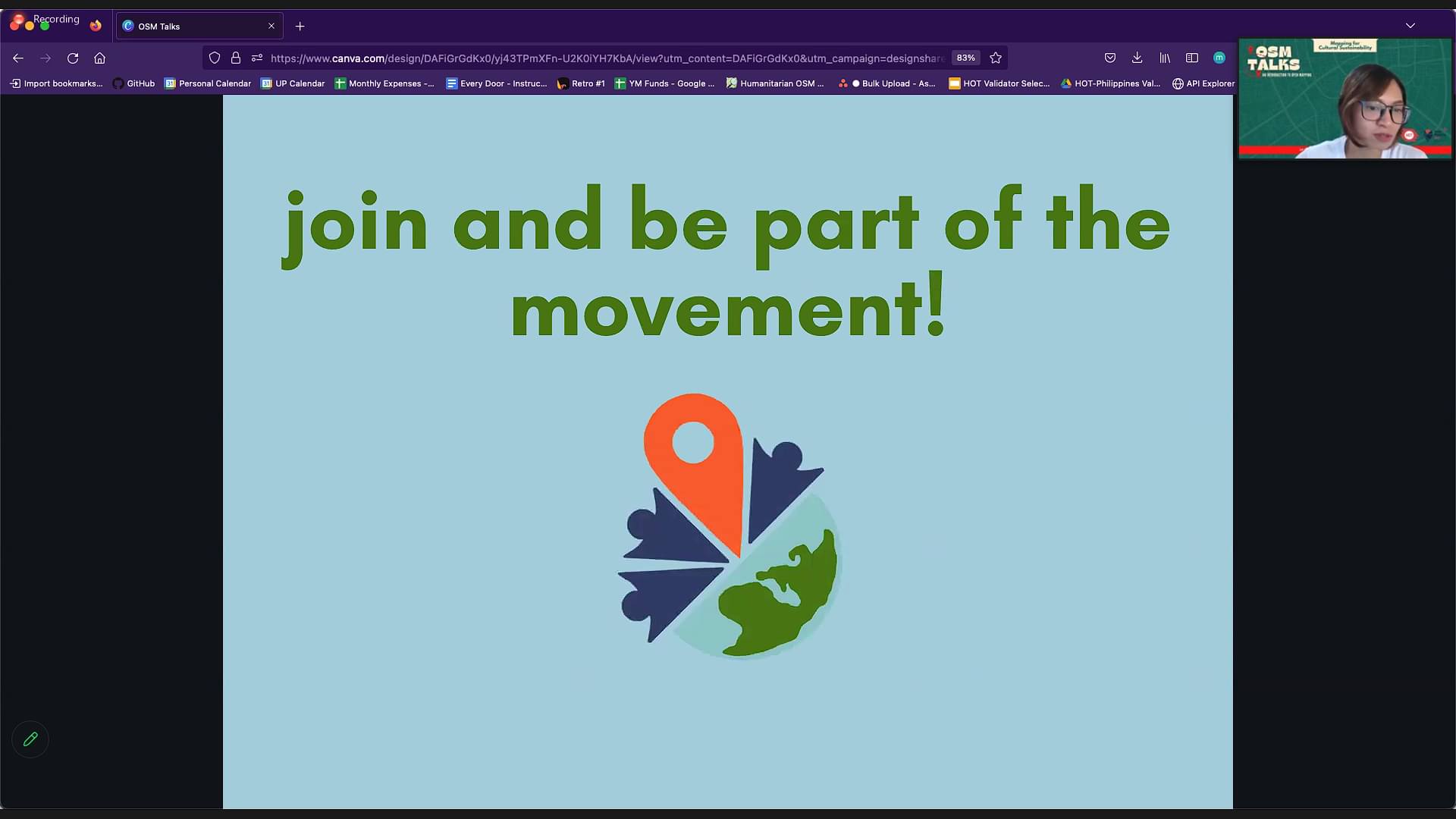 Ms. Feye Andal of the UPRI NOAH Center, co-founder of the UPRI YouthMappers and YouthMappers Regional Ambassador for Asia, introduced the YouthMappers chapters in the Philippines. She shared how these chapters contribute to the growth of the local community in the Philippines and the successful projects and initiatives conducted and led by various chapters.
Ms. Monica May Mendoza of the UPRI Education Division and founding president of the UPRI YouthMappers presented the details of the organization. She shared the activities of the chapter since its launch in 2018 and how the chapter's initiatives and projects helped in spreading data awareness for the people, promoting the youth mapping community, and strengthening disaster resilience in the country through mapping.
Posted on May 31, 2023.
Screenshots credited to Ms. Mia Kristine Quinco