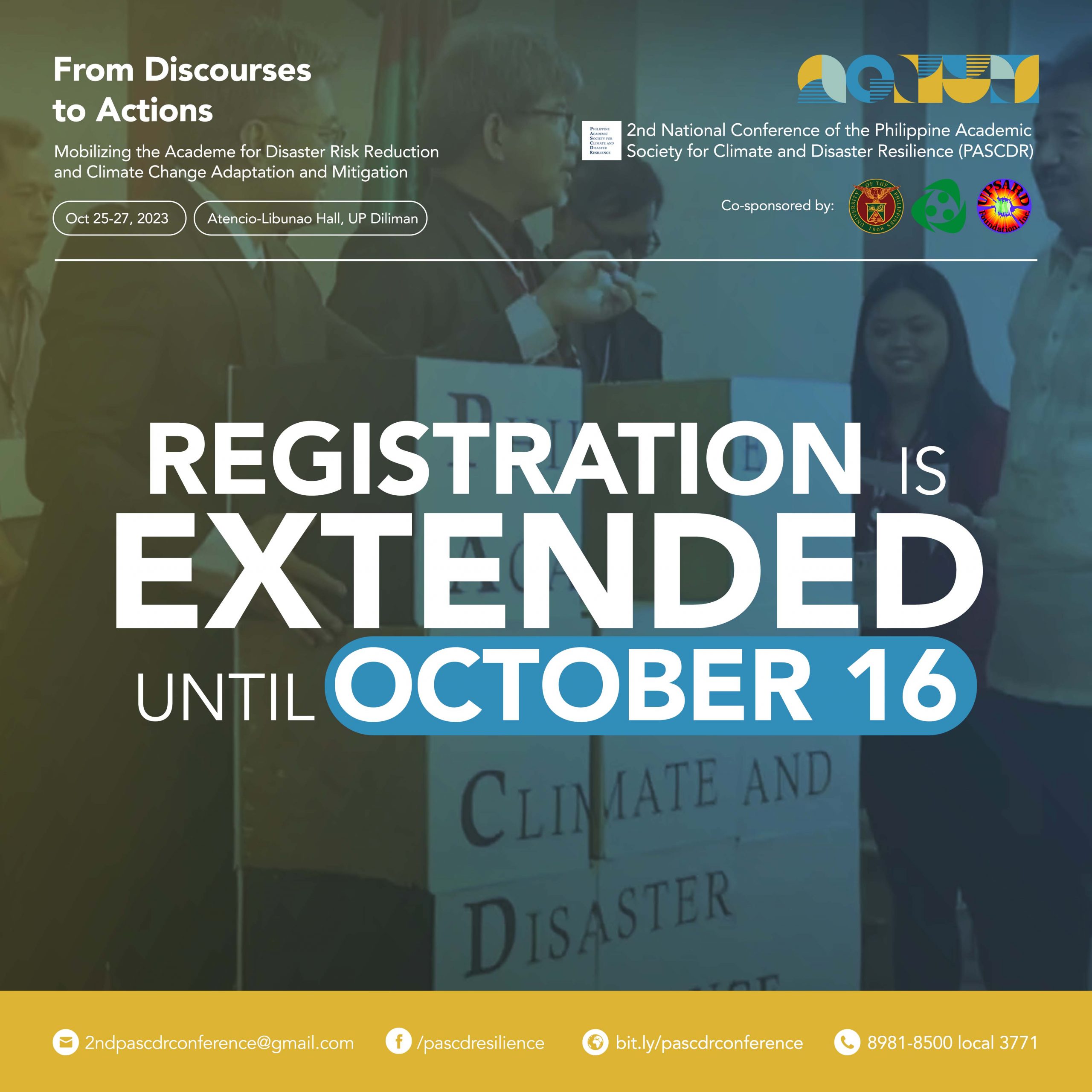 To accommodate all interested individuals and allow ample time for registration and payment completion for the 2nd National Conference of the UPRI and PASCDR, we are extending the registration period until October 16, 2023.
The conference, titled "From Discourses to Actions: Mobilizing the Academe for Disaster Risk Reduction and Climate Change Adaptation and Mitigation," will take place from October 25 to 27, 2023, at the Atencio-Libunao Hall, UP Diliman, Quezon City.
Register here: https://bit.ly/PASCDR-2ndCon-Reg
Deadline of registration: Sep 25, 2023
Registration fee: PHP 3,500.00
Pay your registration through bank deposit or transfer at:
Bank Name: Philippine National Bank (UP Campus, Diliman, QC)
Account Name: UP Social Action and Research for Development Foundation, Inc
Account No: 108 610 0218 09
Should there be any additional queries regarding the conference, please contact the PASCDR Secretariat through its email at 2ndpascdrconference@gmail.com.
We hope to see you at the conference! Thank you.
Posted by UP Resilience Institute Education on September 21, 2023