The Metro Manila Disaster Risk Reduction and Management Council (MMDRRMC) organized a planning workshop in relation to the enhancement, finalization, and publication of the Metro Manila Contingency Plan for Earthquakes, also known as the "Oplan Metro Yakal Plus." In line with this, they had reconstituted a Technical Working Group (TWG) for the crafting of this contingency plan. The workshop was held on May 22, 2023 at the Subic Peninsular Hotel.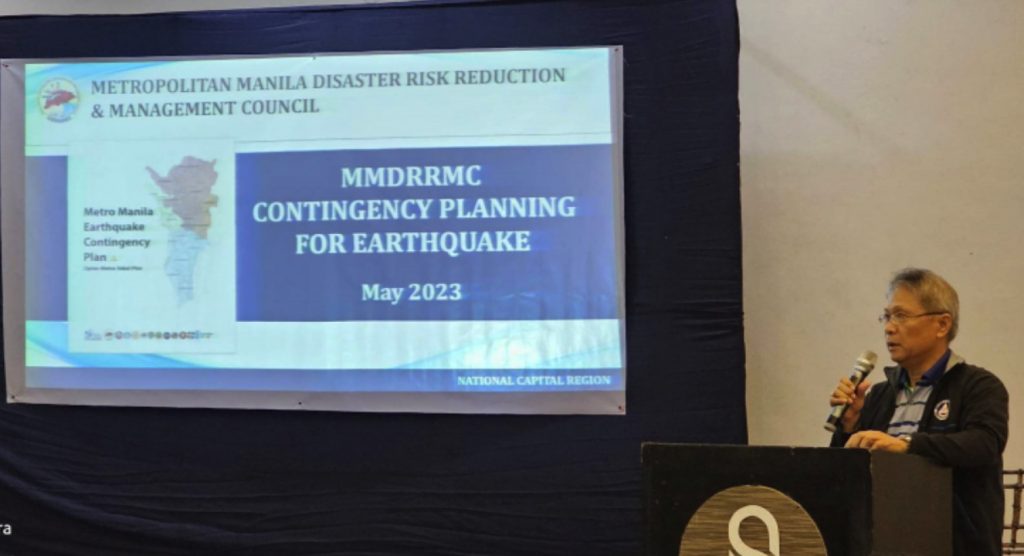 The participants present were the Metro Manila City/Municipal DRRMOs, representatives from various National Government Agencies (NGAs) and other institutions. The total number of participants was about 80.
The Contingency Plan being crafted is in preparation for an earthquake along the West Valley Fault System with Intensity VI or higher generated from other sources. The possible occurrence of these earthquakes can severely affect the National Capital Region (NCR). Further this plan will deal with carrying out major essential functions of the Regional Agencies, in coordination with Local Government Units (LGUs), during the response stage and in addressing particular needs specific within each LGUs. In the event that there is a health emergency situation due to the presence of COVID-19, the plan has factored in the strategies and response protocols to ensure health and safety of disaster managers, responders, and other stakeholders during operations (i.e. wearing face masks, face shields, use of disinfectants, proper handwashing, and physical distancing).
The TWG used the CP Guidebook during the process of reviewing and updating of the existing plan as it ought to be consistent with the existing policies and guidelines of the NDRRMC, NSC, and other relevant institutions. This has been formally adopted through the NDRRMC-NSC Joint Memorandum Circular No. 1, series of 2016. As such, the CP Guidebook should contribute to better understanding of the roles of responsibilities of individuals, offices or agencies involved in DRRM and CM to improve their capacities to anticipate and respond.
Moving forward, the assigned cluster leads are to ensure the completion of their respective cluster plans, and to communicate the assistance they might need. The lead agencies are required to finalize their implementation plan in collaboration and consultation with other member agencies of the cluster with the technical assistance of the OCD NCR. This will be done in separate meetings. Further, all clusters will also make a list of the data needed to be obtained from the LGUs then to be consolidated by OCD NCR. This list will be submitted by OCD NCR to DILG and then DILG NCR will create a memorandum for the LGUs. Finally, if the contingency plan is finished earlier than the third full council meeting, a special council meeting was suggested.
By Jose Abraham C. Ongkiko (May 30, 2023)