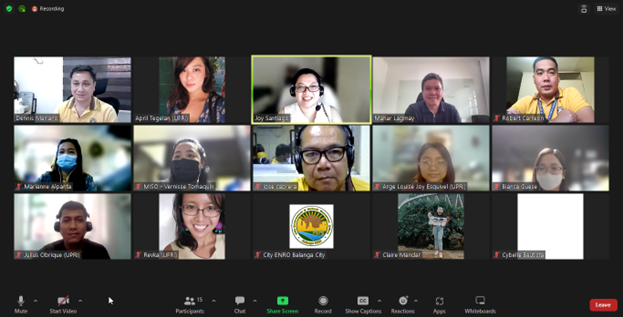 The People's Survival Fund (PSF) was institutionalized in 2012 through the Republic Act 10174 which amends the Climate Change Act of 2009 to include the provision of long-term finance streams to enable the government to effectively address the problem of climate change. Since 2012, this act has provided Local Government Units (LGUs) in the country with accessible means to augment their resources for implementing climate change adaptation projects.
When the City of Balanga Bataan spearheaded the development of their Comprehensive Land Use Plan and Comprehensive Development Plan, a thorough assessment of climate-induced hazard risks in their locality was conducted side by side. While the capital city of the Province of Bataan has long been undertaking efforts towards climate resilience, specific needs adaptation measures which require resource augmentation on the part of the LGU, arose during the development planning process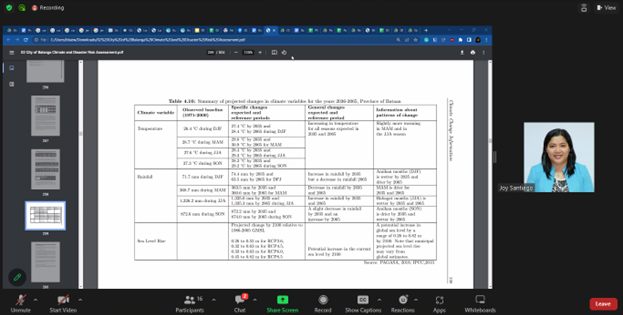 As a locality that experiences flooding during the wet season and shortages in water for crop irrigation during the dry season, the City saw it fit to develop an adaptation project that shall result in the establishment of rainwater impounding facility. Once built, this facility shall help address both flooding and water supply by trapping excess rainwater to be used as irrigation., This will help the locality adapt to future risks by safekeeping both its social and economic activities, increasing the city's overall adaptive capacity.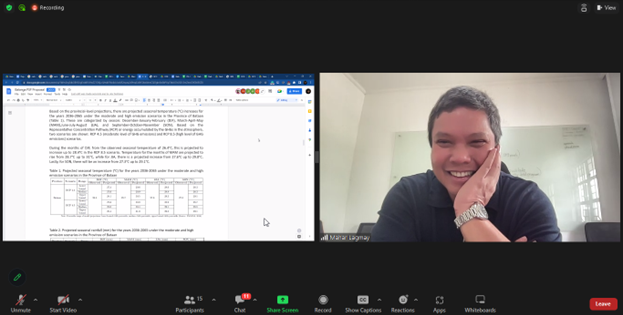 As established collaborators, the City of Balanga sought partnership with the University of the Philippines Resilience Institute's (UP RI) Nationwide Operational Assessment of Hazards (NOAH) Center to craft a PSF proposal. Jointly, both parties aim to enable the city to augment its existing resources to implement the proposed adaptation project. An online proposal writing session was held last 15th of March 2023 attended by the LGU representatives, researchers from UPRI Executive Director Alfredo Mahar Lagmay. During this session inputs from all parties were discussed and were put into writing following the prescribed format for PSF proposals. Once finalized, the output from this online session shall be submitted to the PSF screening committee for evaluation, and if approved, for implementation by the City of Balanga LGU